Chant West Shortlisted For The Prestigious Fintech Business Awards
06/02/2019
Chant West has been named as a finalist for the Software Innovator of the Year category at the 2019 Fintech Business Awards.
CEO of Chant West's parent company Chant West Holdings Limited, Brendan Burwood, said being named as a finalist in the Software Innovator of the Year category was especially sweet for Chant West.
 
"We've been transforming the business from a traditional research house to a data insights and technology company, which includes creating bespoke software for advisers, super funds and individuals," Mr Burwood said.
 
"The beauty of our software today is it's at the cutting edge, but is still backed by our rigorous methodology and analysis that ensures superannuation data can be compared on an 'apples with apples' basis.
 
"We're very proud to have made it this far and look forward to learning the result in March," Mr Burwood said.
 
The Fintech Business Awards, one of the leading awards programs in the Australian financial technology sector, celebrates the leading individuals and organisations who demonstrate outstanding innovation and entrepreneurship.
 
Covering 18 categories, the prestigious event will bring together Australian entrepreneurs, start-ups and established tech firms from across the fintech spectrum as well as private equity and angel investors to large financial institutions and professional services firms.
 
"The Australian financial sector continues to grow and is one of the fastest growing sectors in the country which is fuelled by the innovative efforts of the country's rapidly growing community of fintech entrepreneurs," said Fintech Business editor, James Mitchell.
 
"These awards shine a light on those entrepreneurs, allowing them to be recognised for their hard work," he said.  

The Software Innovator of the Year category recognises a company that assists financial institutions or professionals in providing service to consumers and investors via proprietary, bespoke software services.
 
The winners will be announced at an awards ceremony on 28 March.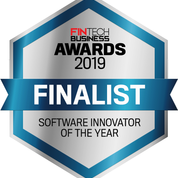 Disclaimer: ©Zenith CW Pty Ltd ABN 20 639 121 403 (Chant West), Authorised Representative of Zenith Investment Partners Pty Ltd ABN 27 103 132 672, AFSL 226872 under AFS Representative Number 1280401, 2022. This website is only intended for use by Australian residents and is subject to use in accordance with Chant West's Terms of Use and should be read with Chant West's Financial Services Guide. Products, reports, ratings (Information) are based on data which may be sourced from a third party and may not contain all the information required to evaluate the nominated product providers, you are responsible for obtaining further information as required. To the extent that any Information provided is advice, it is General Advice (s766B Corporations Act). Individuals should seek their own independent financial advice and consider the appropriateness of any financial product in light of their own circumstances and needs before making any investment decision. Chant West has not taken into account the objectives, financial situation or needs of any specific person who may access or use the Information provided including target markets of financial products, where applicable. It is not a specific recommendation to purchase, sell or hold any product(s) and is subject to change at any time without prior notice. Individuals should consider the appropriateness of any advice in light of their own objectives, financial situations or needs and should obtain a copy of and consider any relevant PDS or offer document before making any decision. Information is provided in good faith and is believed to be accurate, however, no representation, warranty or undertaking is provided in relation to the accuracy or completeness of the Information. Information provided is subject to copyright and may not be reproduced, modified or distributed without the consent of the copyright owner. Except for any liability which cannot be excluded, Chant West does not accept any liability whether direct or indirect, arising from use of the Information. Past performance is not an indication of future performance. Chant West ratings and research are prepared by Chant West and are not connected in any way to research and ratings prepared by any of our related entities.